It was in the family business of my stepdad, the emblematic
Centre Hollandia Floral
 in Vaudreuil-Dorion, that I had my first experiences in the field of horticulture. What had started as a simple student job turned into a career and quietly instilled a passion for the world of flowers and decor!
This is how I spent 25 years sharing moments, sometimes very touching, with thousands of people for whom our floral arrangements really made a difference in their days. Flowers breathe life and bring warmth, passion and joy to our living environments. Over time, my work and my passion have simultaneously become a mission!
A new adventure
Since the closing of the store in 2018, I know that I want to continue my adventure in the field of flowers and design and continue to bring happiness around me. The option of working with plants and decorations directly at your home presented itself as an exciting new adventure full of opportunity. With you, I hope to build relationships based on trust, friendship and a love of flowers for years to come!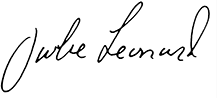 Creativity
I love creating living, contemporary and original atmospheres with the most beautiful plants and decorative materials on the market

Trust
Creating and nurturing a bond of trust, by working closely with my clients. Your home is at the heart of my approach

Happiness
Seeing the glow in your eyes when I present you my work, this is the biggest reward in my job